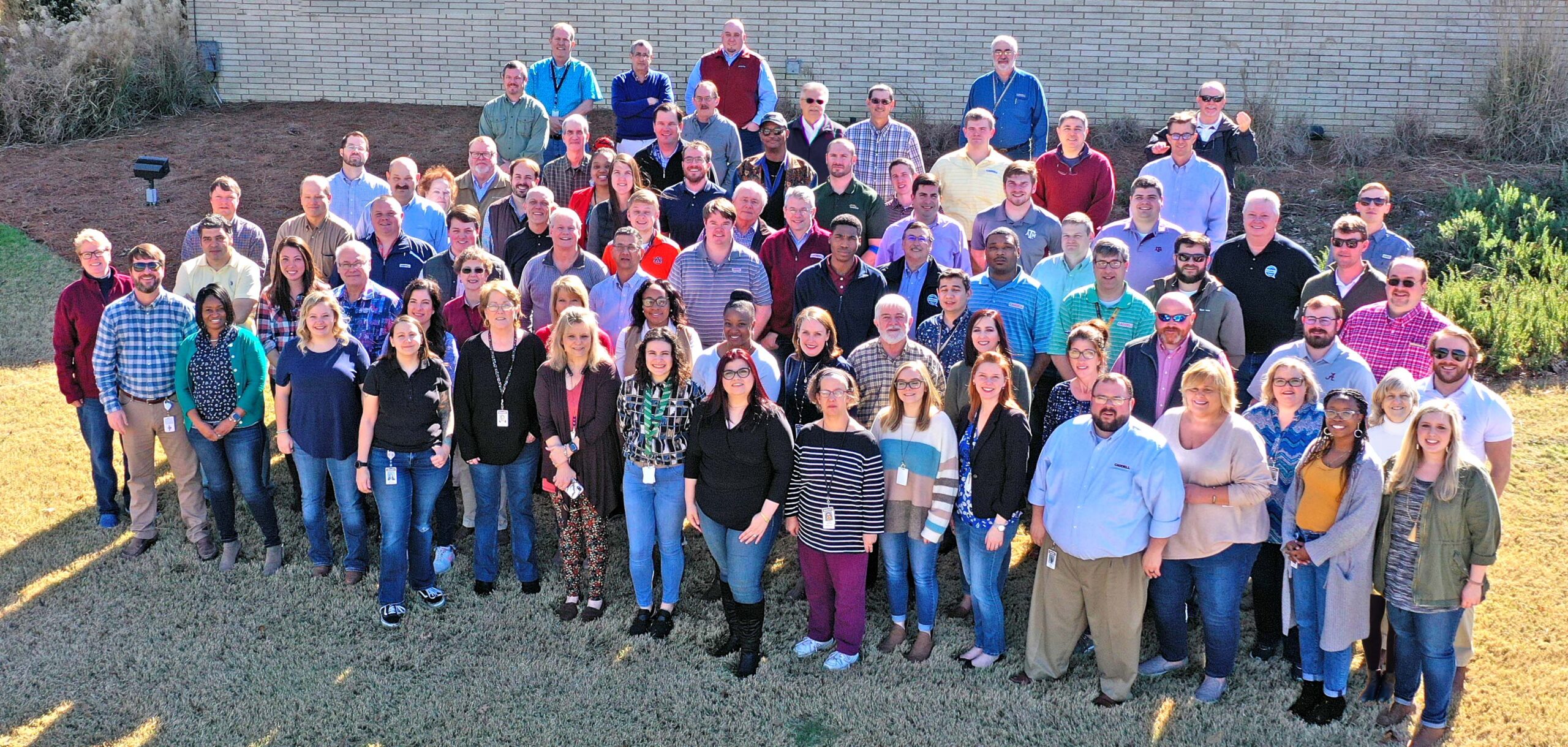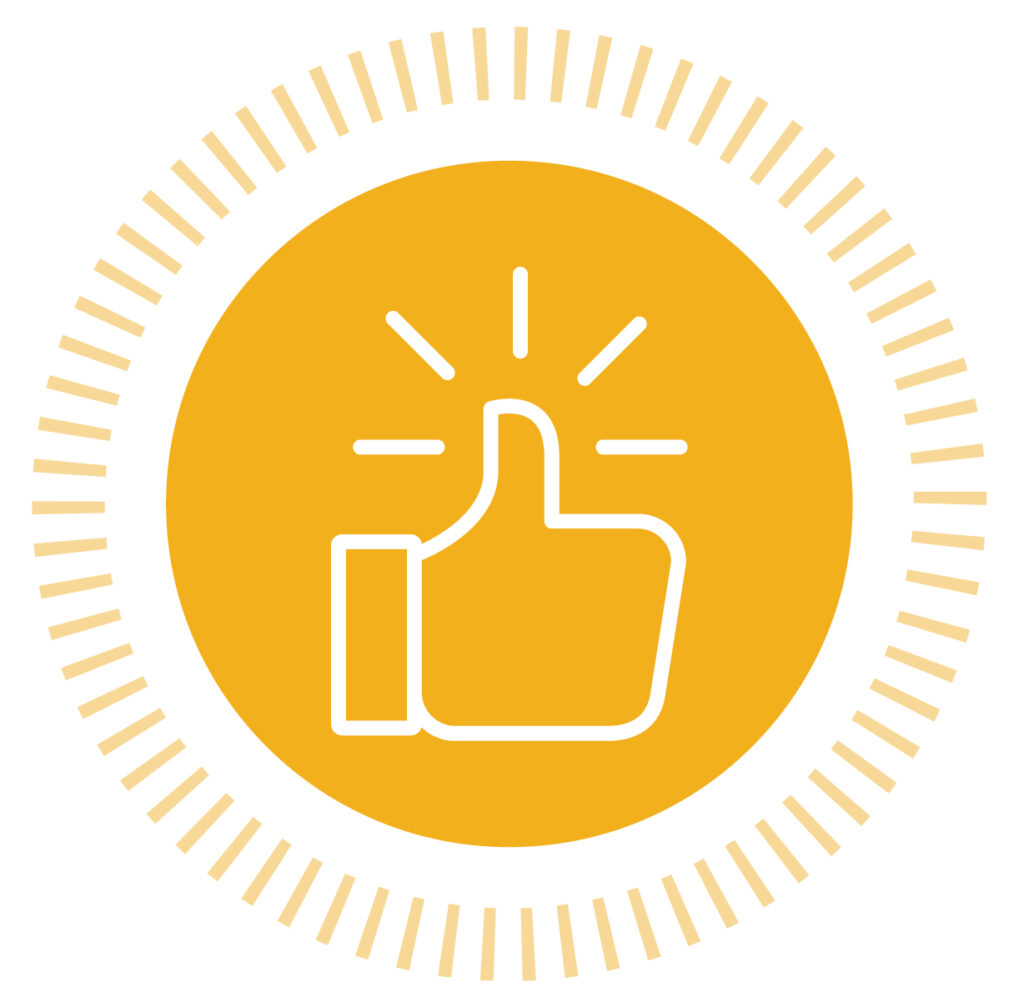 We believe we have the "best of the best" when it comes to company culture at Caddell. We are large enough to take on a one billion dollar project with all the benefits and opportunities of a large international company, but have retained the feel of a small, close knit group with a strong emphasis on the growth and development of each individual.
Here, the culture stems from the ideals and principles of The Caddell Way. Because each individual is accountable for their actions and committed to collective success, there is a true sense of purpose and teamwork. The special camaraderie among coworkers is consistently one of the biggest contributing factors to job satisfaction.
Simply put, Caddell is a great place to work. And the people here are great people to work with. 

 
We work hard individually and as a team. We enjoy each other's company. And we love the life Caddell allows us to have both at work and at home.
CELEBRATING SUCCESS
Caddell believes in celebrating achievements. Organized recreational events for employees and their families are commonplace at Caddell. From champagne parties at project award, to companywide celebrations for business milestones, to fun team building events and more, coworkers enjoy the fruits of our labor together.

SPECIAL EVENTS & TRADITIONS
Caddell's team building events are a great example of what we mean by "being small enough" to feel like family. Employees look forward to monthly birthday celebrations (complete with cake!) and annual events such as the spring bowling challenge, summer ice cream social, fall kickoff tailgate, Halloween costume contest, annual Thanksgiving luncheon, soup day, and the company outing to see the Biscuits, our local minor league team, play baseball. Project staffs often hold sitewide events, too, including our annual observance of Safety Week.
In addition to these Caddell traditions, special events have included Family Feud, Dragon Boat Races, an Egg Drop Competition, Caddell Amazing Race, Bridge Building Competition and more. 
FAMILY FRIENDLY
With strong family roots, Caddell knows and appreciates the value of strong families who contribute to the overall satisfaction and success of our employees. Whether taking advantage of the two condos in Destin, Florida available for employee use, or celebrating at holiday parties, or even moving across the country or world, you will find Caddell to be a positive contributor to your family's happiness and wellbeing.
PATRIOTIC
Love for our country is a bedrock of Caddell culture. We are a proud supporter of veterans and the Military. We are honored to help advance the US diplomatic mission abroad through our international project load. We help strengthen the economy by intentionally giving small businesses across the nation opportunities to work and grow. Whether we're raising the flag over a new embassy compound or gathered for our annual Veteran's Day flagpole celebration or sending cookies to hometown heroes on the frontlines, you can be sure Caddell is displaying our American pride.
WORK HARD, PLAY HARD
When you love what you do and love the people you do it with, there is a natural source of fun and joy in the mix. Caddell intentionally provides times and places for fostering friendships and building relationships. A quick game of pingpong or playing the X-box on jumbo TVs at lunch are great stress relievers, as is the 5 o'clock happy hour at the kegerator. A yearly golf tournament provides legendary tales of glory and defeat. Unwinding at the company's beach condos or taking advantage of the gym membership credit are also excellent ways to recharge.
CADDELL CARES
Caddell has a reputation for making positive impacts in the community. We believe in giving back and advancing the greater good. We believe in leaving communities around our project sites better than when we arrived. The company donates a surprising amount of financial support to local charities and causes. But the culture of caring goes beyond corporate giving. Good people work at Caddell, and individuals are quick to pitch in and help with their time, talents and resources whenever a need arises. Spend any amount of time with our people, and you'll quickly find caring, compassionate acts such as donating frequent flier miles to cancer patients who have to travel for treatment or lunchtime fundraisers for a coworker who is facing unexpected medical bills. You'll find groups of employees spending their weekend at a charity race or helping out at their kids' schools. You'll find good people doing good things.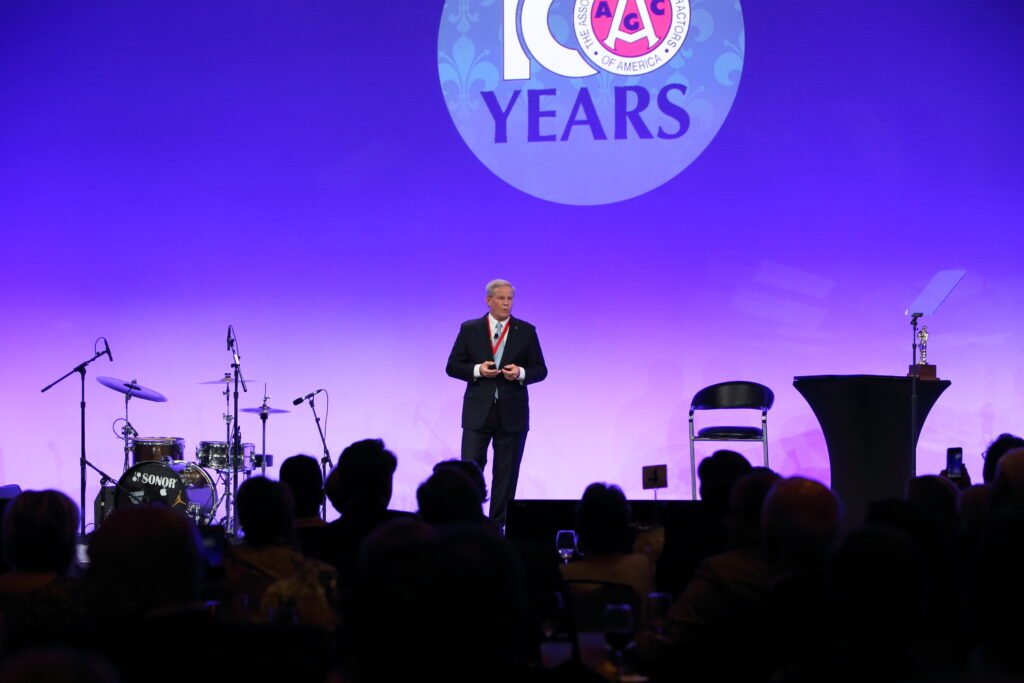 POSITIVE AMBASSADORS FOR THE INDUSTRY
Caddell is well known in the construction industry. Our subject matter experts lend counsel to countless associations, boards and committees. We are regularly invited to participate in industry roundtables and give voice to construction-related issues. We are purposefully investing in future construction professionals by giving guest lectures at high schools and universities and by participating in workforce development events and initiatives.