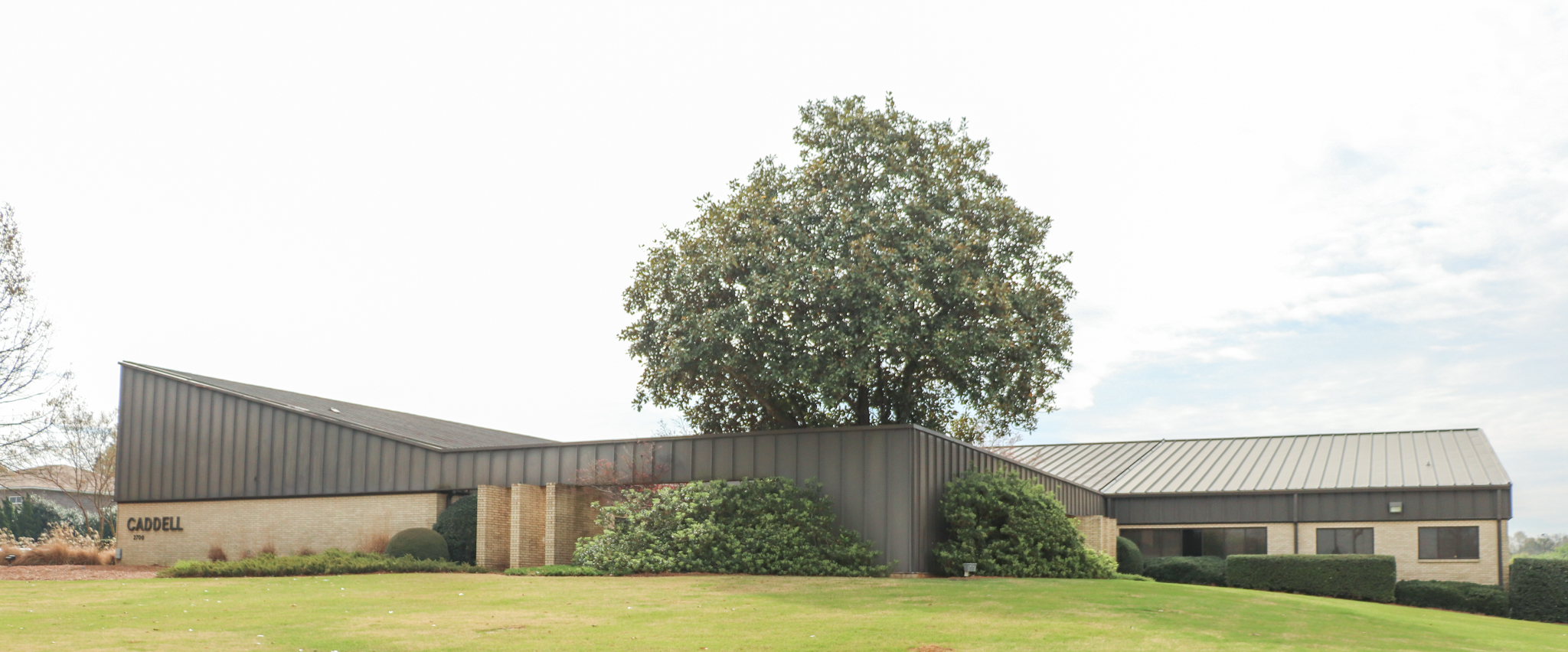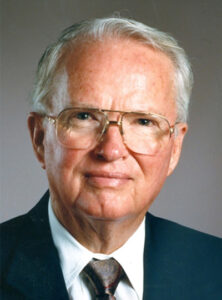 Building a construction company into a major international competitor is a singular achievement accomplished by very few people in the world. John Caddell did it twice.
After graduating in 1952 with a B.S. in Building Construction from Georgia Tech, John spent two years in the Air Force before going to work for what was then primarily a road and bridge builder named Blount Brothers—first as an estimator and later as project manager for Launch Pad 37-A at Cape Canaveral, Florida.
Mentored by men like Red Blount and Paul Hess, he quickly rose through the ranks and was made Blount's President and CEO in 1969. Under John Caddell's leadership, Blount's annual revenues grew from $67M to $600M, and Blount reached the height of its worldwide reputation and prestige.
When he left in 1983, Blount was at its apex as a major international contractor, performing some of the largest and most challenging projects in the world. Project highlights during the Blount years included multiple launch complexes for NASA and the New Orleans Superdome. It was John Caddell who led the team that won and negotiated what was then the largest lump sum contract in construction history — the $2 billion King Saud University in Riyadh, Saudi Arabia. Blount's first payment draw on that project was a single check for more than $343M.
In 1983, Red Blount asked John Caddell (age 53 at the time) to retire early from the company in order to clear a wider path for his own son. Later, Red freely admitted that this was a very big mistake. But this "big mistake" proved to be the catalyst for part two of John Caddell's extraordinary career. Within weeks, John and Joyce decided to form Caddell Construction Company, initially working from their family home.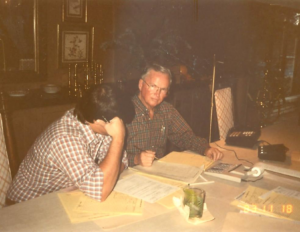 Blueprints were spread across the children's beds while they were at school. Phone cords crisscrossed the halls. Working hours were nonstop, and soon the sweat equity began to pay off in one project award after another. It did not take long for the company to outgrow the space. With 23 people working elbow to elbow, the house could not accommodate one more employee. Temporary trailers were set up outside, and the record-breaking ascent from "startup" to "established success story" had begun.
By 1985, multiple work trailers outside the Caddell's home made it obvious that something had to change. After careful deliberation, the company decided to build a "real" office and relocated to Lagoon Park in northern Montgomery, Alabama.
Caddell quickly emerged as a major player in domestic and international markets. In 1994, ironically, Caddell absorbed all remaining construction operations from John's former company (Blount). Blount's project portfolio has become known as Caddell "Legacy Projects," and some of the employees that transferred as a part of that deal still work at Caddell today.
Over the coming decades, the office at Lagoon Park was upgraded, remodeled and expanded time and time again as the company successfully won and completed project after project. Patios were closed in, departments shifted, and walls torn out. Entire wings were added, and capacity began to slowly constrict. As at the Caddell home, modular units were again placed adjacent to the building in order to accommodate the growing demand for more staff and more space.
Historically rooted in projects across all sectors of the Federal Government, Caddell expanded again in 2017, diversifying our portfolio to include more commercial and industrial projects like those of the Blount era. Complex construction challenges that the company was known for translated easily into capabilities and opportunities in new markets.
By 2020, we had again fully outgrown our space and moved to the current corporate headquarters in downtown Montgomery, Alabama. And it's no wonder—Caddell Construction has grown to more than 125 personnel at the corporate headquarters and 4,800+ permanent staff worldwide, including offices in Atlanta, GA, Bentonville, AR and Jacksonville, FL as well as project sites around the globe.
While the size of the company has changed, the Caddell Way of conducting business has not. From the first $5.2M barracks contract, to a recent overseas project that totaled close to a billion dollars, the company has stayed true to John Caddell's vision of integrity, quality and excellence while constructing what matters for the long-term success of our employees, clients and strategic partners.
Caddell's new corporate headquarters features a large mural with a photo of young John Caddell, our founder and friend. The company's mission and Caddell Way creed are displayed alongside his photo as way to show appreciation for where we have been and to reinforce our commitment to continue the legacy he began.