We believe in doing business the right way. It's the way our founder, John Caddell, did it, the way our business was engineered from the beginning. It's the way we have grown from a small family business to an international, employee-owned success story, and the way we can walk boldly into the future. We do business the Caddell Way.
The Caddell Way can be called a creed, a culture statement, a set of values or many other trendy business terms. But at the end of the day, it's a mindset. It's a commitment we make to each other and to our stakeholders.
Most Recent Caddell Way Award Winners
Caddell believes it's important to recognize and reward those team members who are exceptional in exhibiting The Caddell Way through their actions. A special award was created for employees to nominate their peers for the The John & Joyce Caddell Way Award. Winners are announced twice a year and receive a beautiful crystal trophy and monetary reward.
Jamison Taylor, Project Manager – International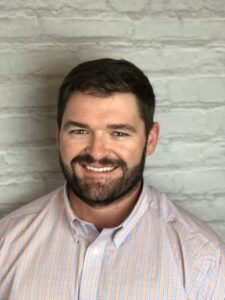 Jamison joined Caddell in 2010 fresh out of Auburn University. He started as Assistant Project Engineer on a $100 million barracks project in North Carolina and quickly showed his project management prowess. Just two years later, he was assigned as Assistant Project Manager on the $806 million U.S. Embassy Kabul project that was Caddell's largest undertaking at the time. By 2015, Jamison was promoted to Project Manager and oversaw the project through completion, even after being transferred to another international location. Jamison is a positive ambassador who often represents Caddell at project pre-bid meetings all over the world. He is unmatched in his work ethic, demonstrated by his knowledge and attention to detail on project issues large and small. And he is never too busy to train, explain and spend time in the field to build a culture of collaboration on his projects. When he is home in Alabama, he always spends time in the corporate headquarters making sure the support staff hear his appreciation for their work first hand. Jamison models The Caddell Way while he is constructing what matters all over the world.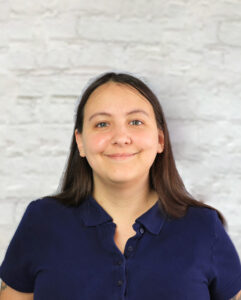 Heather Marchand, Information Systems Security Manager
Since joining Caddell in 2019, Heather's energy and enjoyment of her work at Caddell have made her a model of The Caddell Way. All of her coworkers shower her with accolades such as "she's so easy to work with" and "she responds so quickly to my questions." It is rare to submit a request or ask a question to which she doesn't immediately take action. She makes her coworkers feel that their request is important, and she provides ways for them to schedule work around IT issues until they are fully addressed. Her communication and follow up demonstrates that she is respectful and compassionate to others. Unmatched in her work ethic? She is that, too. On a number of occasions, Heather has offered to adjust her work schedule in order to be on hand to assist with some unique IT situation. She embraces a culture of continuous improvement with willingness to explore new ideas and collaborate for collective success.
Heather models The Caddell Way while she is protecting what matters every day.