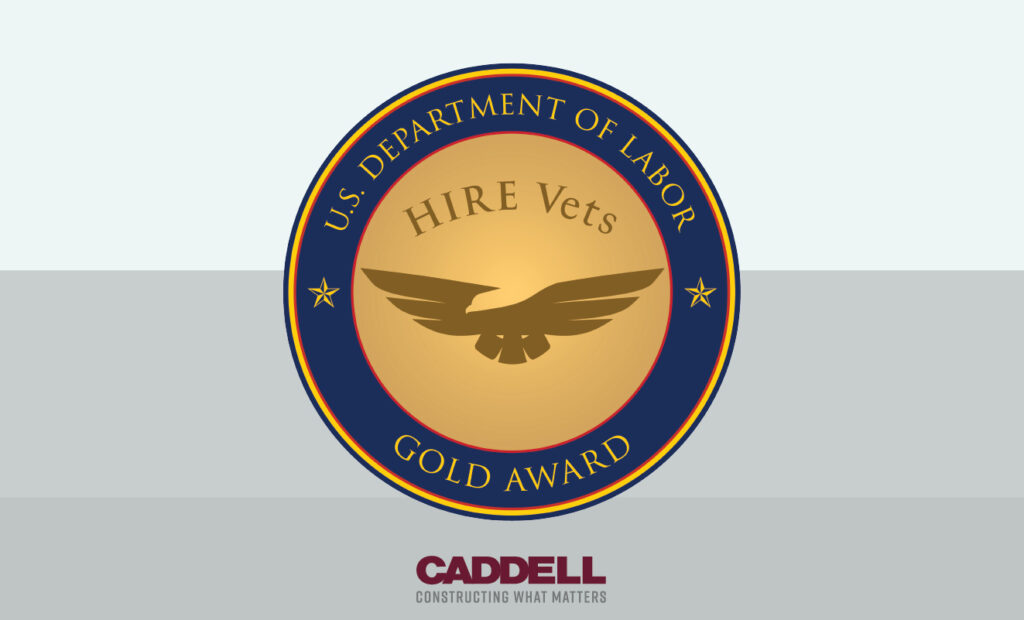 MONTGOMERY, Ala., November 10, 2020 – U.S. Secretary of Labor Eugene Scalia recognized Caddell Construction as a recipient of the 2020 HIRE Vets Medallion Award during an award ceremony at the U.S. Department of Labor. The Honoring Investments in Recruiting and Employing American Military Veterans Act (HIRE Vets Act) Medallion Program is the only federal award program that recognizes job creators who successfully recruit, hire, and retain veterans. 
"This award means the world to us." said President & CEO Eddie Stewart. "It's especially nice to be recognized right here at Veteran's Day. From our founder John Caddell's service in the U.S. Air Force, to the dozens of veterans who currently work here, our commitment to honoring veterans is year round," he said. 
Caddell is known for its strong support of the U.S. Military, having built more than $5 billion in new living and working facilities for servicemen and women worldwide. The company has built war memorial monuments, sponsored special events at military installations, given time and materials to military charities and many other initiatives in addition to hiring veterans. "This is just one of the ways Caddell is constructing what matters," Stewart said.
Caddell joins 674 other companies from 49 states, plus the District of Columbia, who have shown a commitment to hiring veterans, but also ensuring that they have a long-term career and growth plan that uses the diverse skills they acquired through their military service. 
The HIRE Vets Medallion Award is based on a number of criteria, ranging from veteran hiring and retention to providing veteran-specific resources, leadership programming, dedicated human resources, and compensation and tuition assistance programs – with requirements varying for large, medium, and small employers.