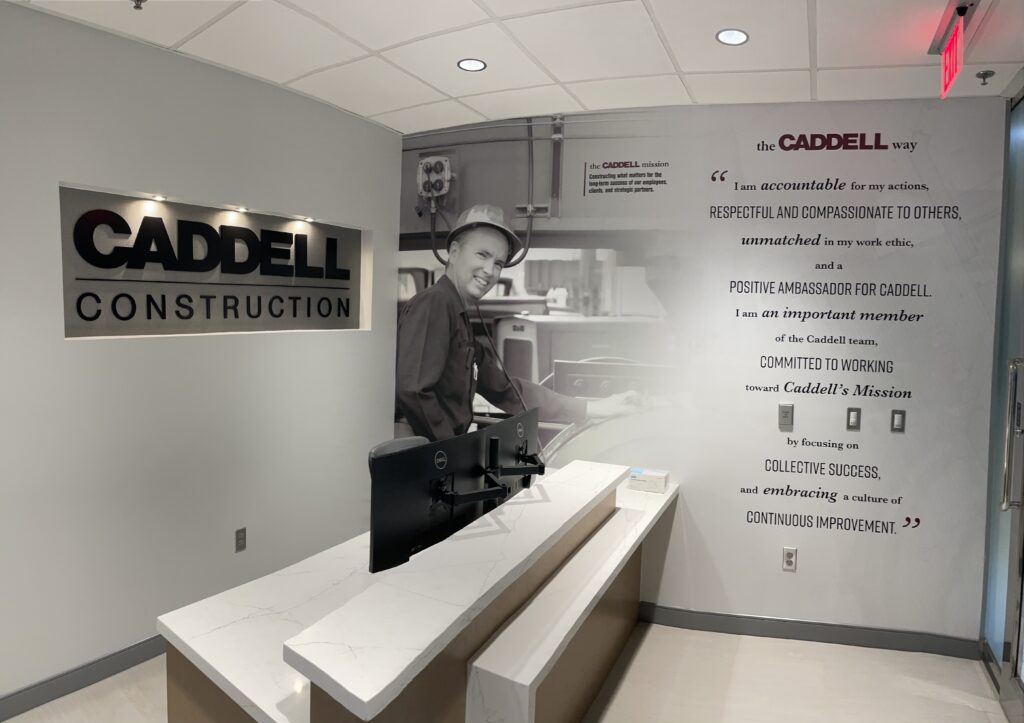 Montgomery-based Caddell Construction officially opened its fourth corporate office in Jacksonville, FL today. A small reception was held onsite with employees, clients and strategic partners in attendance.
The new location was a strategic move for the company, according to Executive Vice President Mac Caddell. "This certainly raises our edge in terms of acquiring new work, but the real draw is not about projects for us. The real difference at Caddell has always been our people," he said. "Jacksonville is just a great hub for talent in our industry. Our presence here gives us yet another place to find and foster relationships with talented construction professionals." According to Caddell, attracting, retaining and developing talent is the company's number-one strategic objective.
According to the Jacksonville Chamber of Commerce, the city has been voted three times as the "Number one city for expansion and relocation in America" by Expansion Management Magazine and was declared by TIME Magazine to be the #2 most up-and-coming city in America. City officials say, "The Jacksonville area continues to experience positive growth as more people discover its perfect balance between business opportunities and lifestyle."
Caddell Senior Market Leader/Director of Construction Jason Carnes has been tapped to lead the new office. A long-time Jacksonville resident, he has seen firsthand the level of talent available in the region. "Northeast Florida has great schools like the University of North Florida and University of Florida to help fill the pipeline of new professionals just starting out, as well as a number of seasoned professionals who enjoy the beach and the outdoor lifestyle this area has to offer," he said. "Plus, Jacksonville's easy-access airport makes travel to our sites easy and convenient. It's really the best of all worlds."
According to Caddell, the new office will serve as another resource for the company's rapidly growing Commercial Division. With the addition of multiple Fortune 500 clients and a solid standing in the booming logistics construction market, Caddell has continued to experience solid performance. In fact, the new space is just the latest example of the company's steady growth pattern that shows no sign of slowing. 2020 was Caddell's biggest revenue year ever, and they are on track to top it for 2021.
"We expect nothing but great things from our team in Jacksonville. We're confident we have the right people in place, and we can't wait to see how many other talented professionals will join them here in the future," Caddell said at the Grand Opening reception.