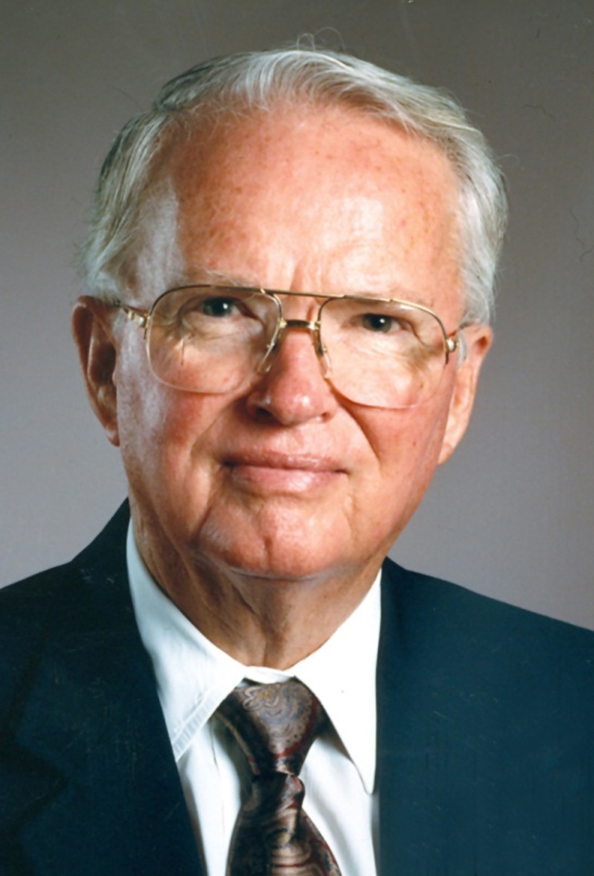 With very great sadness, Caddell Construction announces the passing of the company's beloved founder, John A. Caddell. Having recently celebrated his 93rd birthday, Mr. Caddell died peacefully surrounded by his family on Monday, March 27, 2023. A nationally known businessman and philanthropist, he was a lifelong resident of Montgomery, Alabama. His legacy will live on, as the company he founded celebrates 40 years in business throughout 2023.
"There just aren't enough words to describe the influence John Caddell had on the construction industry as a whole, said CEO Eddie Stewart. "He was an absolute icon, and someone we should all aspire to be like. His influence over Caddell Construction is evident every single day, and his guidance in my own life is impossible to overstate. I will truly miss him more than words can say."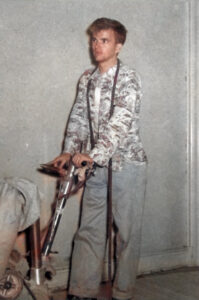 John Caddell was born in Montgomery on March 13, 1930, to Martin and Vivian Caddell. As a boy, he worked with his father in the family floor refinishing business and developed his first interest in construction.  After graduating from Lanier High School, he attended The Georgia Institute of Technology and in 1952 earned a degree in Building Construction. In that same year he married Joyce Kirby, which he often described as the best decision of his life. They were married for 66 years until Joyce's death in March, 2017. A strong family man, John always credited Joyce for much of his success, including her role as a co-founder of Caddell Construction in 1983.
Answering an ad for a construction estimator in the Atlanta newspaper, John went directly from Georgia Tech to Montgomery to begin working for a firm named Blount Brothers. Mentored by Blount's founder, Red Blount, he quickly rose through the ranks and was made president and CEO in 1969. He led Blount through the period of its greatest growth and profitability- from $67M to more than $600M in annual revenues. When he left in 1983, Blount was at its apex as a major international contractor, performing some of the largest and most challenging projects in the world.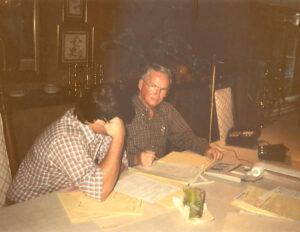 In1983, Red Blount asked John Caddell (age 53 at the time) to retire from the company. This unplanned and heartbreaking parting of ways proved to be the catalyst for part two of John Caddell's extraordinary career. Within weeks, John and Joyce decided to form Caddell Construction, initially working from their family home.
Building a construction company into a major international competitor is a singular achievement accomplished by very few people in the world. John Caddell did it twice. In just a few short months, he hired a talented pool of staff, chased new work and won the company's first big contract. By 1985, multiple work trailers outside the Caddell's home made it obvious that something had to change. After careful deliberation, he decided to build a "real" office and relocated to Lagoon Park in northern Montgomery, Alabama.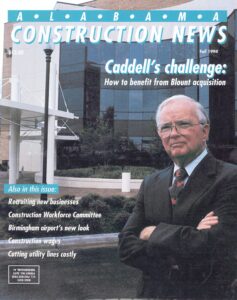 Caddell quickly emerged as a major player in domestic and international markets. In 1994, ironically, Caddell absorbed all remaining construction operations from John's former company (Blount). Over the coming decades, the office at Lagoon Park was upgraded, remodeled and expanded time and time again as the company successfully won and completed project after project.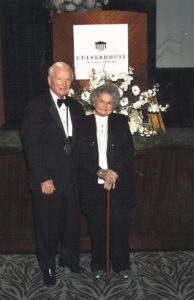 As Caddell's successes mounted, John and Joyce continued to model a strong commitment to community and philanthropy. They were very active in a host of civic and charitable roles including establishing scholarships at multiple universities and, more recently, the John and Joyce Caddell Sculpture Garden at The Montgomery Museum of Fine Arts. The John & Joyce Caddell Building at his alma mater, Georgia Tech, was another example of his deep gift of generosity.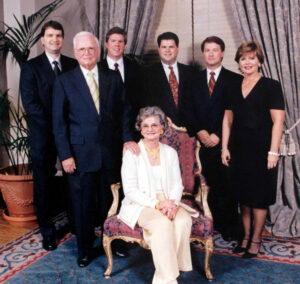 Historically rooted in projects across all sectors of the Federal Government, Caddell Construction expanded again in 2017, diversifying the company's portfolio to include more commercial opportunities that have proven to be successful. Complex construction challenges that the company was known for translated easily into capabilities and opportunities in new markets. To support the steady, continued growth from these new markets, the company opened three additional corporate offices, including Bentonville, AR, Woodstock, GA and Jacksonville, FL.
In 2018, a multi-year transition from family-owned Caddell Construction, Inc. to employee-owned Caddell Construction, LLC was completed. John Caddell wanted the company he built to belong to the employees who helped him build it. Two years later, the company had again outgrown its space and moved the corporate headquarters from Lagoon Park to downtown Montgomery.
Today, few companies can match the depth and diversity of Caddell's portfolio. "The work we've done over 40 years is mind-boggling," said Stewart. "When I think about the sacrifices John and Joyce made to get this company up and going…and the continued sacrifice all along the way, I just can't process that level of passion, talent and commitment. It is truly inspiring."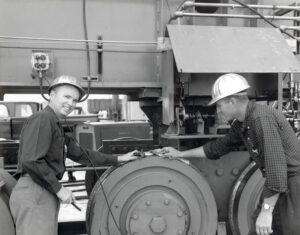 Equally inspiring is "The Caddell Way" of constructing what matters. According to Caddell Construction's President and COO Mac Caddell, the tenets outlined in the company's culture statement are a reflection of the DNA of the company, first embodied by his grandfather and now a living legacy to the way he did business.
"It's more than a set of words on a page. 'The Caddell Way' culture is paramount to our success and at the forefront of all we do," he said. "It is the chief way we keep my grandfather's legacy alive and what sets us apart from our competition."
Displayed prominently at every jobsite and corporate office, brought up in nearly every meeting, and lived out in daily life all over the world, "The Caddell Way" inspires employees and recruits alike. It reads: "I am accountable for my actions, respectful and compassionate to others, unmatched in my work ethic, and a positive ambassador for Caddell. I am an important member of the Caddell team, committed to working toward Caddell's mission by focusing on collective success, and embracing a culture of continuous improvement."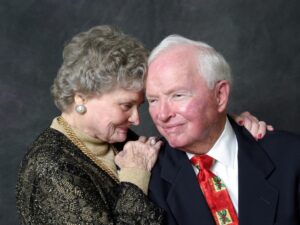 According to Mac Caddell, the words contained in the statement are the best way to describe his grandfather. "He didn't just inspire The Caddell Way, he truly lived it out. I am committed to seeing that legacy continue through the company that my grandparents —and so many others—worked so sacrificially to build," he said. "His legacy will far outlive his 93 years on earth."
Select Recognitions and Awards of John Caddell:
Founder of Caddell Construction, an industry leader with more than $16 billion in projects in 36 countries and every region of the U.S.
Nominated by Engineering News Record for their Construction Man of the Year Award
1998 Recipient, Distinguished Alumni Career Achievement Award from the Georgia Institute of Technology College of Architecture
2004 Recipient, Associated Builders & Contractors of Alabama Cornerstone Award by Alabama Construction News
2005 Inductee, Alabama Associated General Contractors Hall of Fame
2012 Inductee, Alabama Business Hall of. Fame
2014 Recipient, Tocqueville Society Award presented by River Region United Way for a lifetime of outstanding philanthropy and community service