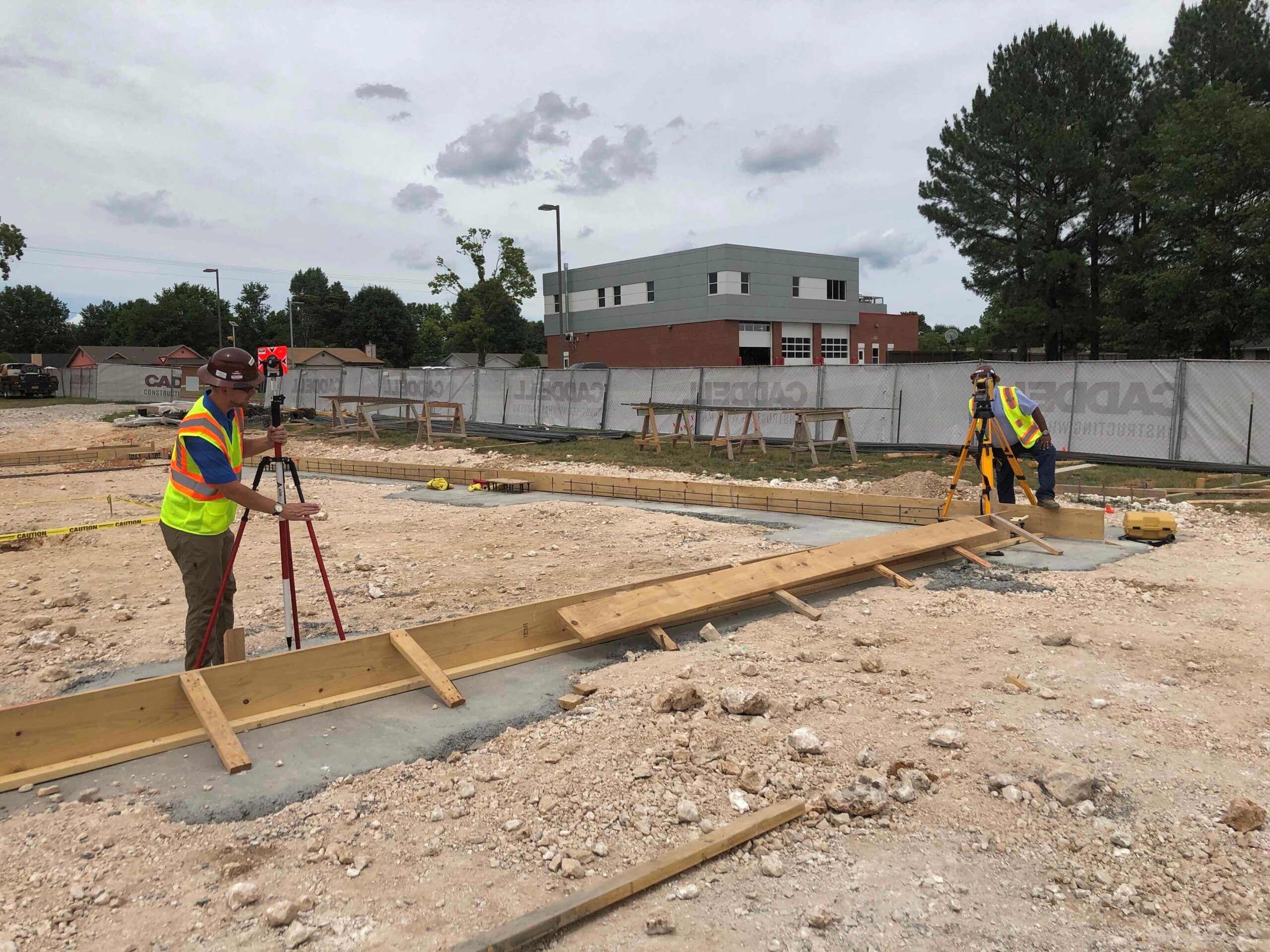 Interns matter at Caddell.
Caddell offers our interns in-depth experience that helps you gain solid skills in real life. No baby-stepping or watering down the job here. You'll be contributing from day one. You're trusted with real work that really matters, alongside professionals who care about you and want you to succeed.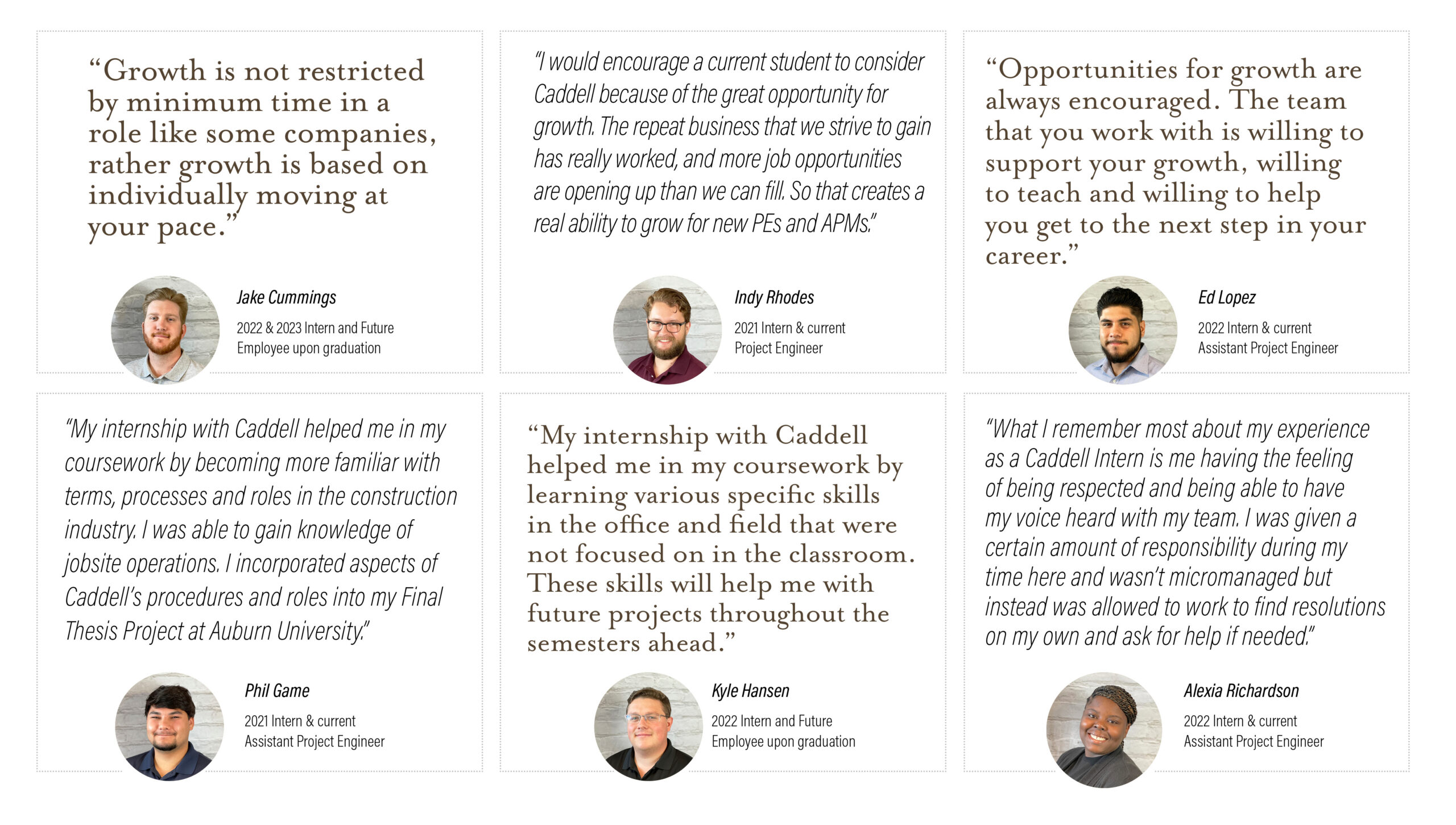 Program Details
ELIGIBILITY: Eligible students in their junior or senior year are typically pursuing degrees in Building Science, Construction Science, Construction Management or Civil Engineering. Other fields of study may be considered. Students must be in good standing with their program and have a 3.0 GPA.
SKILLS: Intern applicants should also possess strong communication skills, interpersonal and leadership skills and a willingness to handle increased levels of responsibility over time. Students with strong computer skills including working with Excel spreadsheets, and construction industry specific programs such as Bluebeam® and On-Screen Takeoff® will be given priority.
RESULTS: Successful interns may be offered the option to return a second year or a full-time position after graduation.
TIMELINE: Caddell internships are 10-week commitments, and offer competitive pay and housing/relocation stipend if needed. Applications for the summer internship program are accepted beginning in January of each year.